This past Sunday, John's grandma Doris turned 90 years old. A lot of people refer to her as the "energizer bunny" lol. She just retired at the age of 89 from AAA back in February. Can you believe it?!?! I had the honor of photographing both events. This woman has more stamina and life in her then a group of twenty somethings. My favorite picture is the first one, it's a photo of her of course when she was a baby. God has blessed this woman with a loving family and she has such a fun loving personality. The very first time I met her, I was beside myself that this woman was in her 80's and bouncing around like she was 55, and now here we are, celebrating her 90th birthday. wow, and trust me, she's still just as energetic as she always has been.



My little sister Harleigh snapped this photo of my mom, livi and me



This guy is 96!!!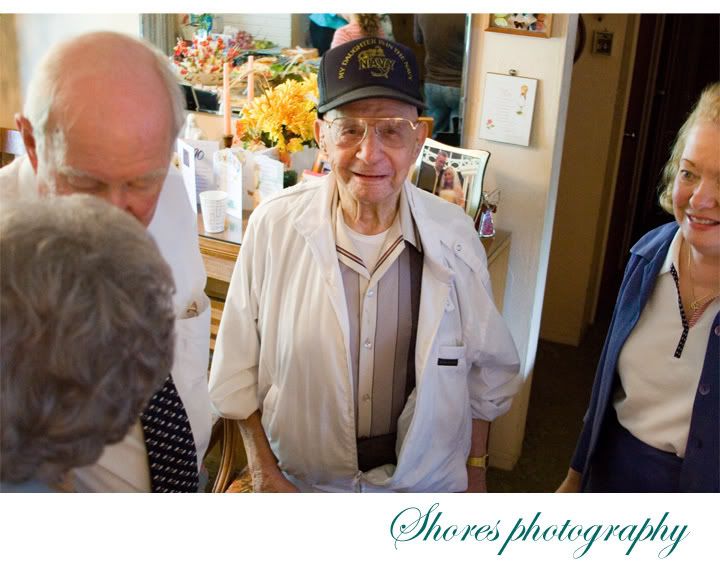 this is where she likes to sit and do her cross word puzzles...


out of 4 sisters, Grandma Doris and her baby sister June are the only 2 left...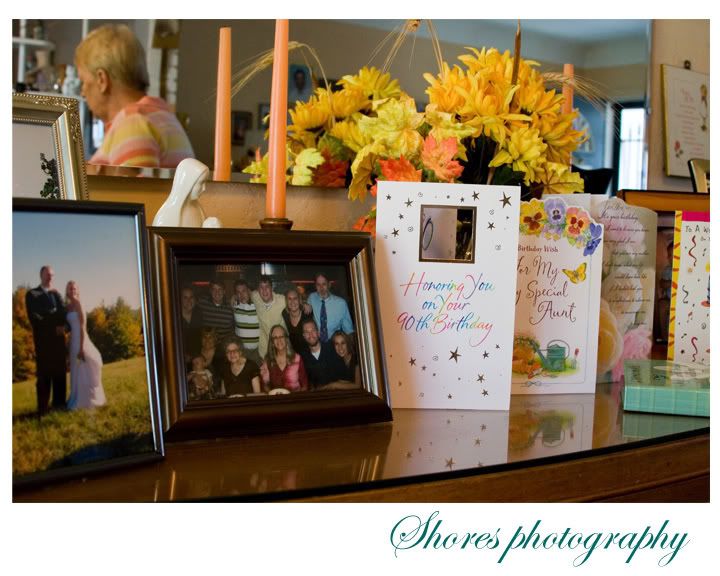 It took 3 people to light all 90 candles!


Have you ever seen so many? lol