2007 definitely had its ups and its downs and we are happy to say that it is over. But, it didn't pass without getting in the last word.

On December 30, we headed out to Cypress Gardens with Johns Grandma, Mom and sister. We had a great time and decided to finish the night off with the Sunshine Sky Adventure ride, which is basically one of those scenic space needles. John is terrified of heights and was reluctant but I had never been, so we all headed up. This ride is 160 ft high, which is equivalent to 16 stories, it does a 360 turn and then comes back down. Well, when it finished the turn, it shook really hard, made a loud noise and then proceeded to tilt downward, and we were on the downward side. At first I wasn't sure what to think, I just thought "oh, well, I've been stuck on rides before", but then the woman operating the ride started to freak out, and that can never mean anything good. People started to panic and one woman started hysterically crying. I would have too if it wasn't for John and A LOT of prayer. I don't think I've prayed that hard in a long long time. About 10 minutes pass and it finally started to move again, but then quickly stopped and tilted MORE! Oh dear lord, we were going to die! Then, there was more panic. We didn't have any safety belts or anything, it was just you and a plastic bench with a 3 foot rail right in front of you. John was holding us in by keeping his foot on the rail. Oh, my lord...what seemed like ages was probably 20 minutes, but we survived and I will NEVER go on that ride again, I don't care how "safe" they say it is.

Other then our crazy near death experience, I can already tell you that 2008 is going to be an amazing year. On January, 1, 2008 I checked the mail, and my press release and award for our Accolade of Excellence was there. I was sooooo excited! Then, when checking out at the grocery store, a woman handed me a few of her leftover coupons, that she just happened to have with her, and I saved a little cash, lol. Not much, but at least we're off to a great start.

Thank God for 2008! Below are a few shots from New Years eve and Cypress Gardens.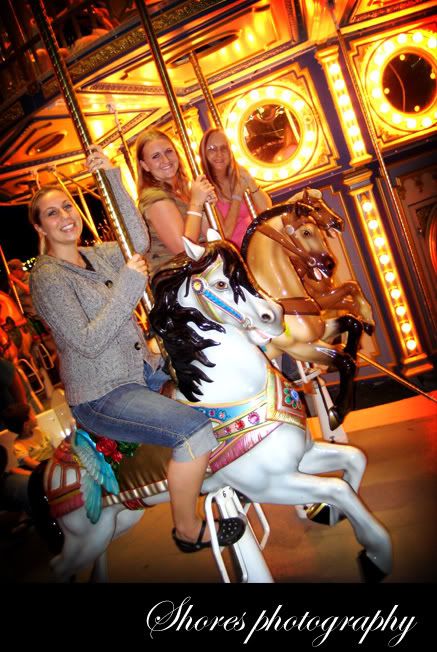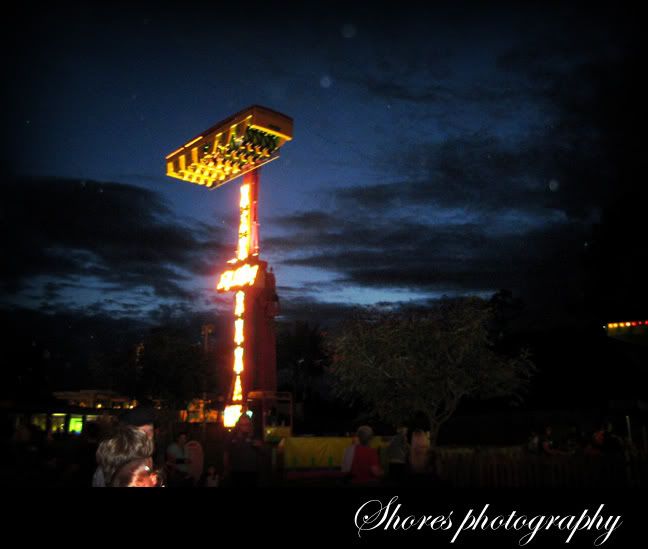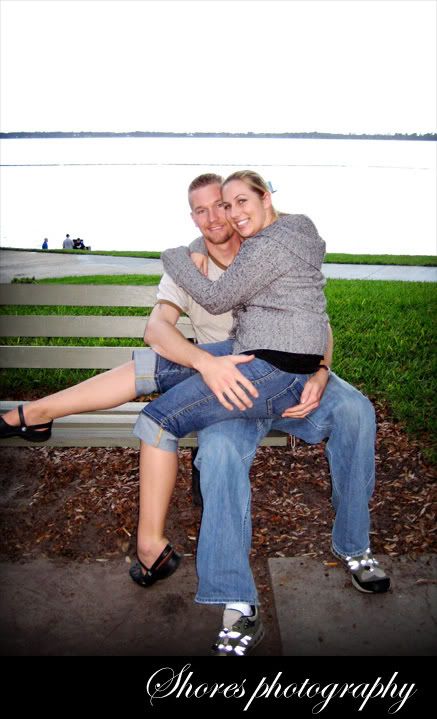 Alex, Me, and Dani. We were the Designated Drivers, and YES that is Sparkling Cider.